Selangor International Healthcare Conference 2021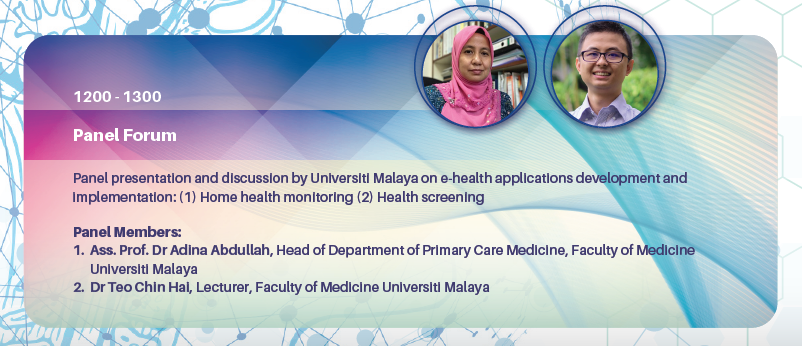 The Selangor International Health Conference, held on November 19-21, 2021, was the first on-site international conference after the long lockdown period caused by pandemic Covid-19. This conference featured three tracks: Infection and Vaccination, Senior Living and Home Care, and Digital Health. The presentations in the digital health track focused on how digital health can transform healthcare in our country.
The Universiti of Malaya's Faculty of Medicine was invited to share our success stories in the Digital Health track. Associate Professor Dr Adina Abdullah and Dr Teo Chin Hai introduced the audience to the formation of the UM eHealth Unit at the faculty. They discussed the Covid-19 Symptom Monitoring System (CoSMoS), a research-based project that was implemented at the University of Malaya Medical Centre (UMMC), as well as the ScreenMen web app, from conception to community implementation. Dr Teo also spoke briefly about the other ongoing digital health projects at Universiti Malaya's Faculty of Medicine (UM).

Following that, Associate Professor Dr Nasriah Zakaria discussed the successful implementation of the Total Health Information System (THIS) and Electronic Medical Record at UMMC, as well as how the faculties of Medicine, Dentistry, and Pharmacy are collaborating with UMMC and the UM Specialist Center (UMSC) to achieve digitalization in the UM Health Transformation plan.