Webinar - Microsoft Digital Healthcare
9 September 2021
In this webinar, Dr Keren highlighted exciting innovations such as the Microsoft HoloLens, a holographic device that is fun and practical to increase HCPs' knowledge and skills. Another important sharing was the current Microsoft collaborations with various Malaysian institutions such as on 1) hosting of Moodle platform on Azure, 2) hosting of Data & AI Hackthon, 3) high performance computing and, 4) hosting of computer labs in the Cloud under Azure Lab Services.
There were many more exciting discussions and you can view the webinar below.
We would like to thank all the participants for making this event a success!
Additional resources shared by the speaker: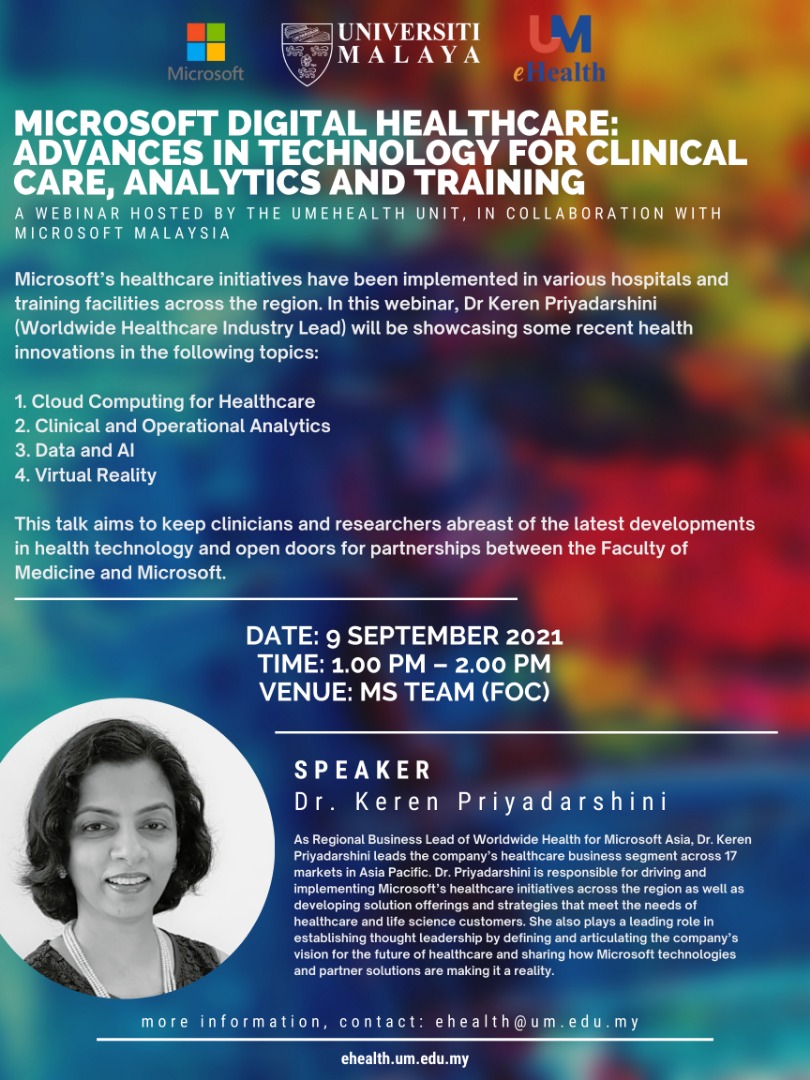 View the webinar here