Publications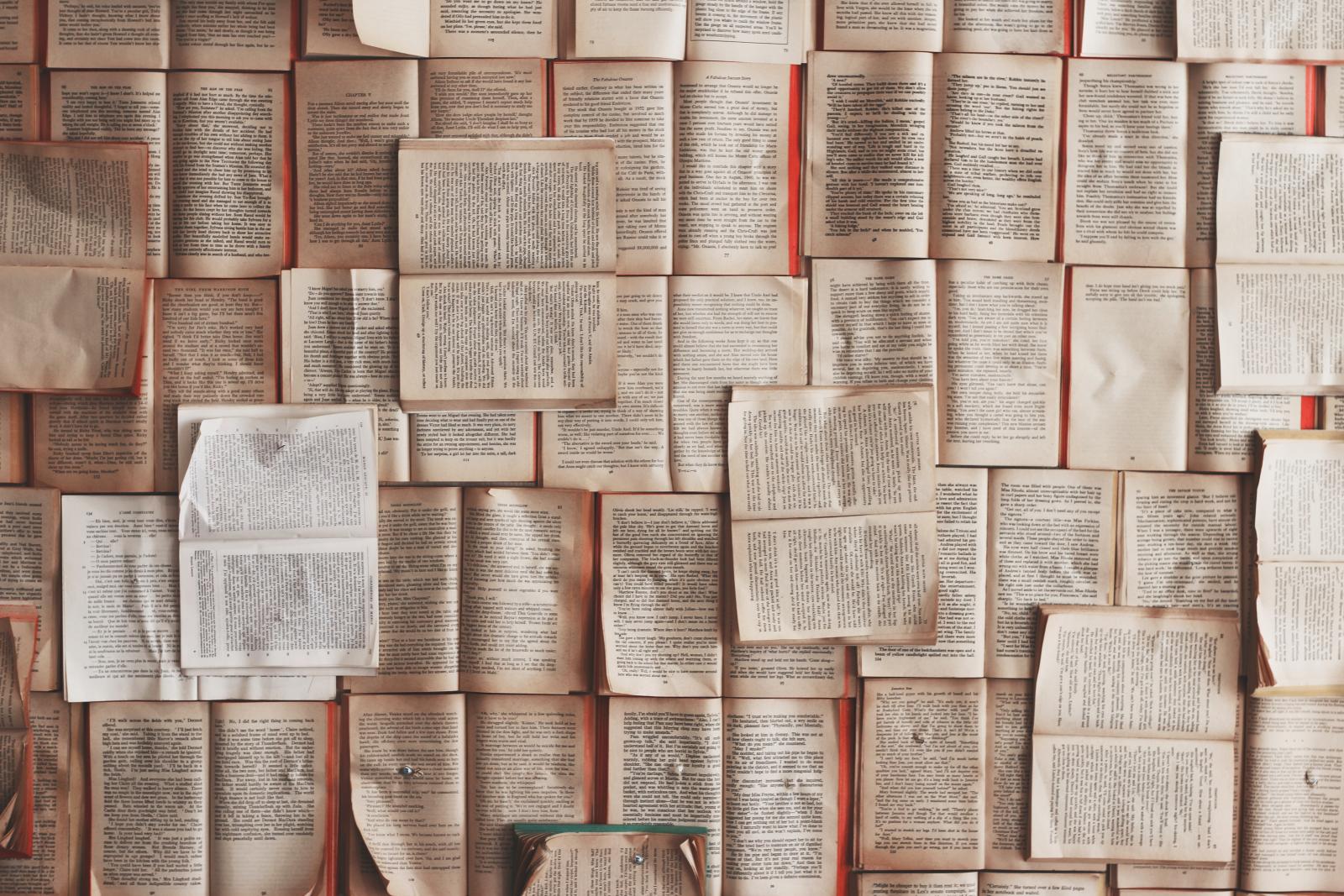 ---
Health Informatics
---
Lim HM, Wong SS, Yip KC, Chang WS Felicia, Chin JZ Adrian, Teo CH, Adina Abdullah, Ng CJ. Online health information-seeking behaviour of patients attending a primary care clinic in Malaysia: a cross-sectional study. Family Practice. 2021;cmab099.
Almalkia M, Jamal A, Elhassan O, Zakaria N, Alhefzie M. Toward the development of the GCC Health Informatics Career Paths and Matrix. Computer Methods and Programs in Biomedicine. 2021;205:105987.
Alnobania O, AmrJamala A, Nasriah Zakaria N, Mohamad-HaniTemsaha MH, NourAlkamel N, Tharkara S. Knowledge and attitude of healthcare professionals toward the use of telemedicine-robotic remote presence during Hajj. Computer Methods and Programs in Biomedicine. 2021;205:105986.
Zakaria N. Health Informatics - An Emerging Career Pathway. TECHIES. 12th Edition. KDN: PQ1780/J/187
Alnobani O, Zakaria N, Temsah MH, Jamal AA, Alkamel N, Tharkar S. Knowledge, Attitude, and Perception of Health Care Personnel Working in Intensive Care Units of Mass Gatherings Toward the Application of Telemedicine Robotic Remote-Presence Technology: A Cross-Sectional Multicenter Study. Telemed J E Health. 2021. doi: 10.1089/tmj.2020.0469.
Jamal A, Aldawsari S, Almufawez K, Barri R, Zakaria N, Tharkar S. Twitter as a promising microblogging application for psychiatric consultation - Understanding the predictors of use, satisfaction and e-health literacy. Int J Med Inform. 2020;141:104202.
Albarrak AI, Zakaria N, Almulhem J, Khan SA, Norshahriza Abdul Karim N. Modified team-based and blended learning perception: a cohort study among medical students at King Saud University. BMC Med Educ. 2021;21:199."
Alkamel N, Jamal A, Alnobani O, Househ M, Zakaria N, Qawamseh M, Tharkar S. Understanding the stakeholders' preferences on a mobile application to reduce door to balloon time in the management of ST-elevated myocardial infarction patients – a qualitative study. BMC Med Inform Decis Mak. 2020;20:205.
Wahabi HA, Zakaria N. Building capacity of evidence-based public health practice at King Saud University: perceived challenges and opportunities. Journal of Public Health Management and Practice. 2020;26(5):428-433.
Zakaria N, Wahabi HA, AlQahtani M. Development and Usability Testing of Riyadh Mother and Baby Multi-Center Cohort Study Registry. Journal of Infection and Public Health. 2020;13(10):1473-1480.
Wahabi HA, Esmaeil SA, Hassan KH, Titi MA, Amer; Amel YS, Fayed A, Jamal A, Zakaria N, Siddiqui AR, Semwal M, Car LT, Posadzki P, Carr J. Medical Doctors' Offline Computer-Assisted Digital Education: Systematic Review by the Digital Health Education Collaboration. Journal of Medical Internet Research. 2019;25;21(9):e14231.
Zakaria N, Fakhri O, Alzahrani A, Matbuli A, Alzahrani A, NSS Arab, Madani A, AlShehri N, Albarrak A. Development of a Saudi e-Health Literacy scale (SeHL) for non-communicable diseases (NCD) in Saudi Arabia: Using Integrated Health Literacy Dimensions. International Journal for Quality in Healthcare. 2018;1;30(4):321-328.
Zakaria N, Rusyaizila R. Physical factors that influence patients' privacy perception towards a psychiatric behavioral monitoring system: A qualitative study. Neuropsychiatric Disease and Treatment. 2017;14:117-128.
---
mHealth and Telehealth
---
Lee, Y. K., Ng, C. J., Syahirah, M. R., Abdul Malik, T. F., Chiew, T. K., Lee, P. Y., . . . Ahmad, M. Z. (2022). Effectiveness of a web-based, electronic medical records-integrated patient agenda tool to improve doctor-patient communication in primary care consultations: A pragmatic cluster-randomized controlled trial study. International Journal of Medical Informatics, 162, 104761
Lim HM, Adina Abdullah, Ng CJ, Teo CH, Indra Gayatri Valliyappan, Haireen Abdul Hadi, Ng WL, Abdul Muhaimin, Noor Azhar, Chiew TK, Liew CS, Chan CS. Utility and usability of an automated COVID-19 symptom monitoring system (CoSMoS) in primary care during COVID-19 pandemic: A qualitative feasibility study. International Journal of Medical Informatics. 2021:104567.
Lim HM, Teo CH, Ng CJ, Chiew TK, Ng WL, Abdullah A, Abdul Hadi H, Liew CS, Chan CS. An Automated Patient Self-Monitoring System to Reduce Health Care System Burden During the COVID-19 Pandemic in Malaysia: Development and Implementation Study. JMIR Med Inform. 2021;9(2):e23427
Lim HM, Dunn AG, Muhammad Firdaus Ooi S, Teo, CH, Abdullah A, Woo WJ, Ng, CJ. mHealth adoption among primary care physicians in Malaysia and its associated factors: a cross-sectional study. Family Practice. 2021. 17;38(3):210-217.
Ooi CY, Ng CJ, Sales AE, Lim HM. Implementation Strategies for Web-Based Apps for Screening: Scoping Review. J Med Internet Res. 2020;22(7):e15591.
Hamzah FB, Lau C, Nazri H, Ligot DV, Lee G, Tan CL, Shaib MK, Zaidon UH, Abdullah A, Chung MH. CoronaTracker: worldwide COVID-19 outbreak data analysis and prediction. Bull World Health Organ. 2020;19;1(32).
Lee JY; Chan CKY, Chua SS, Ng CJ, Paraidathathu T, Lee KKC, Lee SWH. Telemonitoring and Team-Based Management of Glycemic Control on People with Type 2 Diabetes: a Cluster-Randomized Controlled Trial. Journal Of General Internal Medicine. 2020;35(1):87-94.
Wattanapisit A, Teo CH, Wattanapisit S, Teoh E, Woo WJ, Ng, CJ. Can mobile health apps replace GPs? A scoping review of comparisons between mobile apps and GP tasks. BMC Medical Informatics and Decision Making. 2020;20(1):5.
Chew S, Lai PSM, Ng CJ. Usability and Utility of a Mobile App to Improve Medication Adherence Among Ambulatory Care Patients in Malaysia: Qualitative Study. JMIR Mhealth Uhealth. 2020;8(1): e15146.
Teo CH, Ng CJ, Lo SK, Lim CD, White A. A Mobile Web App to Improve Health Screening Uptake in Men (ScreenMen): Utility and Usability Evaluation Study. JMIR Mhealth Uhealth 2019;7(4):e10216.
Lee YK, Lee PY, Ng CJ, Teo CH, Abu Bakar AI, Abdullah KL, Khoo EM, Hanafi NS, Low WY, Chiew TK. Usability and utility evaluation of the web-based "Should I Start Insulin?" patient decision aid for patients with type 2 diabetes among older people. Informatics For Health Social Care. 2018;43(1):73-83.
Wattanapisit A, Saengow U, Ng CJ, Thanamee, S, Kaewruang N. Gaming behaviour with Pok mon GO and physical activity: A preliminary study with medical students in Thailand. PLOS ONE. 2018;13(6):e0199813.lin?" patient decision aid for patients with type 2 diabetes among older people. Informatics For Health Social Care. 2018;43(1):73-83.
Teo CH, Ng CJ, White A. What Do Men Want from a Health Screening Mobile App? A Qualitative Study. PLOS ONE. 2017;6;12(1):e0169435.
Lum ASL, Chiew TK, Ng CJ, Lee YK, Lee PY, Teo CH. Development of a web-based insulin decision aid for the elderly: usability barriers and guidelines. Universal Access In The Information Society. 2017;16:775–791.
Lee YK, Ng CJ, Low WY. Addressing unmet needs of patients with chronic diseases: Impact of the VISIT website during consultations. Journal of Evaluation in Clinical Practice. 2017;23(6):1281-1288.
Abdullah A, Liew, SM, Hanafi, NS, Ng, CJ, Lai, PSM, Chia, YC, Chu KL. What influences patients' acceptance of a blood pressure telemonitoring service in primary care? A qualitative study. Patient Preference and Adherence. 2016;10:99-106.
Ng CJ, Lee YK, Lee PY, Abdullah KL. Health Innovations in Patient Decision Support: Bridging the gaps and challenges. Australasian Medical Journal. 2013;6(2):95-99.
Liew SM, Abdullah A, Abdullah N, Chia YC. Health innovation in cardiovascular diseases. Australas Med J. 2013;6:67-9.
Abdullah A, Othman S. The influence of self-owned home blood pressure monitoring (HBPM) on primary care patients with hypertension: A qualitative study. BMC Family Practice. 2011;12:143.
Liew SM, Tong SF, Lee VKM, Ng CJ, Leong KC, Teng CL. Text messaging reminders to reduce non-attendance in chronic disease follow-up: a clinical trial. Br J Gen Pract. 2009;59(569):916-20.
Leong KC, Chen WS, Leong KW, Mastura I, Mimi O, Sheikh MA, Zailina AH, Ng CJ, Phua KL, Teng CL. The use of text messaging to improve attendance in primary care: a randomised controlled trial. Fam Pract. 2006;23(6):699-705.
---
eLearning
---
Lee, Y.K., Wattanapisit, A., Ng, C.J. et al. Tailoring an online breastfeeding course for Southeast Asian paediatric trainees - A qualitative study of user experience from Malaysia and Thailand. BMC Med Educ 22, 209 (2022)
Lim HM, Ng CJ, Teo CH, Lee PY, Puteri Shanaz Jahn Kassim, Nurul Amelina Nasharuddin, Phelim Yong VC, Sellappans R, Yap WH, Lee YK, Zahiruddin Fitri Abu Hassan, Kuhan Krishnan, Sazlina Shariff Ghazali, Faridah Idris, Nurhanim Hassan, Enna Ayub, Konstantinidis S, Taylor M, Poussa C, Karlgren K, Stathakarou N, Mordt P, Nilsen AT, Wharrad H. Prioritising topics for developing e-learning resources in healthcare curricula: A comparison between students and educators using a modified Delphi survey. PLOS ONE. 2021.
Azlan CA, Wong JHD, Tan LK, Huri M, Ung NM, Pallath V, Tan PL, Chai HY, Ng, KH. Teaching and learning of postgraduate medical physics using Internet-based e-learning during the COVID-19 pandemic - A case study from Malaysia. Physica Medica-European Journal of Medical Physics. 2020;80:10-16.
Lee YK, CJ Ng, Nazli NAMN, Low WY, Zaidi A, Khalid K, Azmi MAM, Zulkifli Z, Ahmad MY. Expert panel evaluation of the VISIT prototype: A web-based, EMR-integrated tool to facilitate patient values elicitation in primary care consultations. Med Decis Making (2nd Asia-Pacific Conference of the Society for Medical Decision Making). 2016;36(4): E53.