Education
TRAINING WORKSHOP
Integrating Merrill's First Principles of Instruction in Teaching & Learning (T&L)
This workshop teaches the guiding principles for selecting or designing engaging approaches, and assessment for online learning. In July 2020, 10 academic staff from the Department of Primary Care Medicine participated in this workshop to learn how to integrate an instructional design model for effective teaching and learning.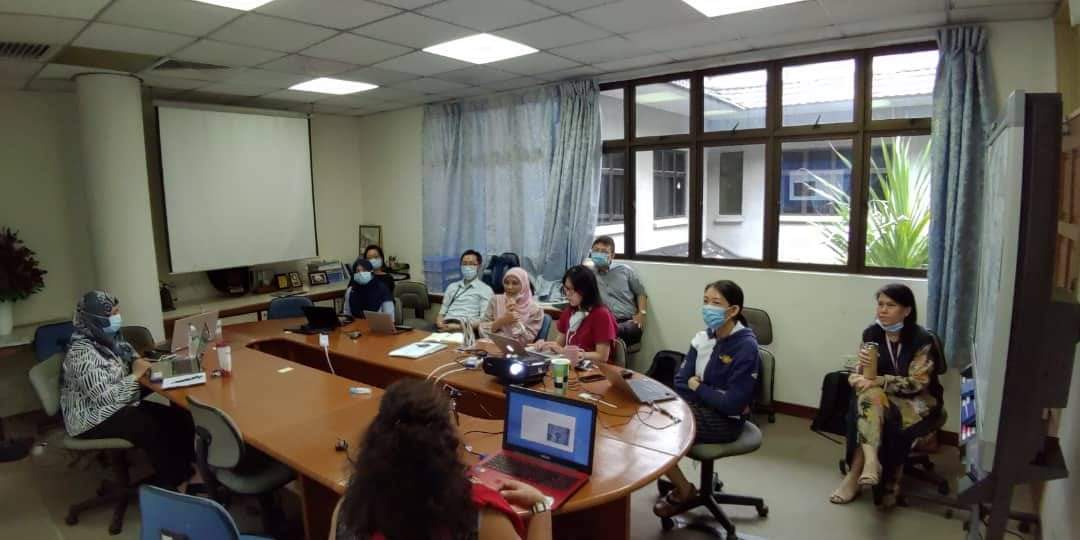 Teaching Online Made Easy: The 3Es (Effective, Engaging and Efficient)
The training session introduced academic staff to integrate collaborative learning tools and an instructional design to redesign their teaching activities. In August 2020, 16 academic staff from UM Faculty of Medicine participated in this workshop to integrate an instructional design model for developing effective, efficient, and engaging digital content.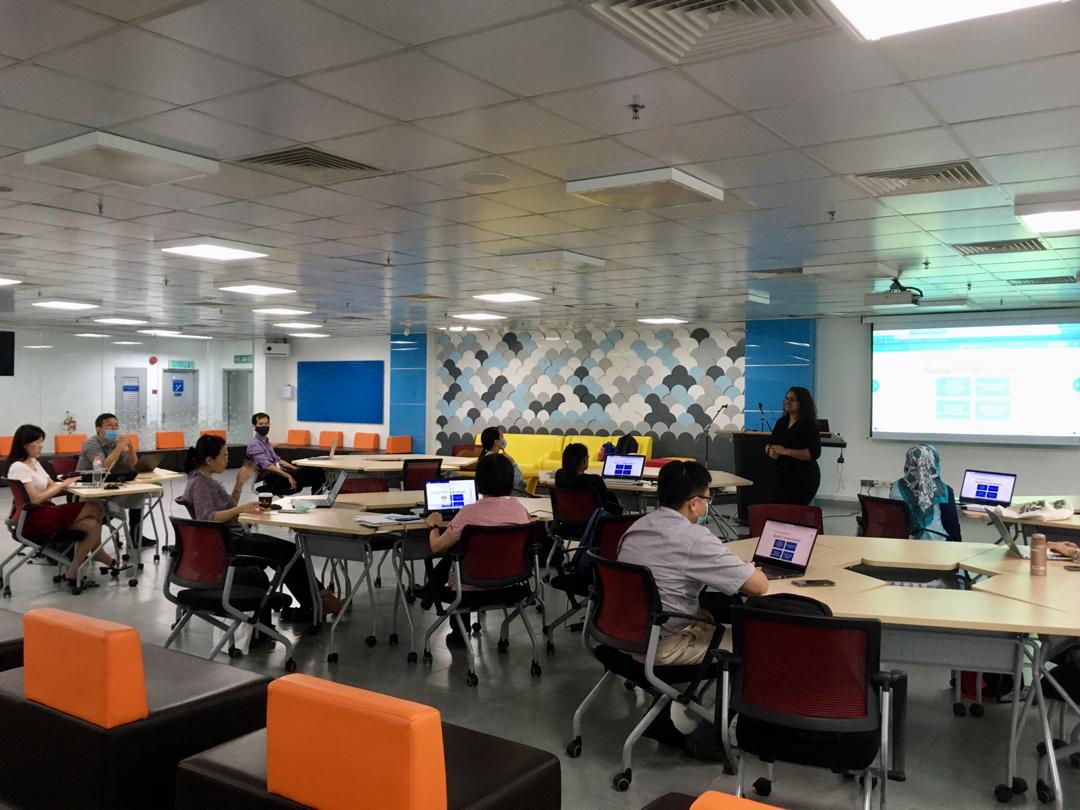 Teaching Tools for Digital Classroom January 2021 series
This workshop introduces three teaching platforms: Series 1: Make every lesson interactive with Nearpod, Series 2: Engage students with Edpuzzle and Nearpod and Series 3: Make learning fun with Blendspace to teach educators how to select engaging and relevant teaching tools for online teaching. A total of 29 academic staff had the opportunity to design their own interactive lesson using the three platforms and incorporating these tools into Microsoft Teams.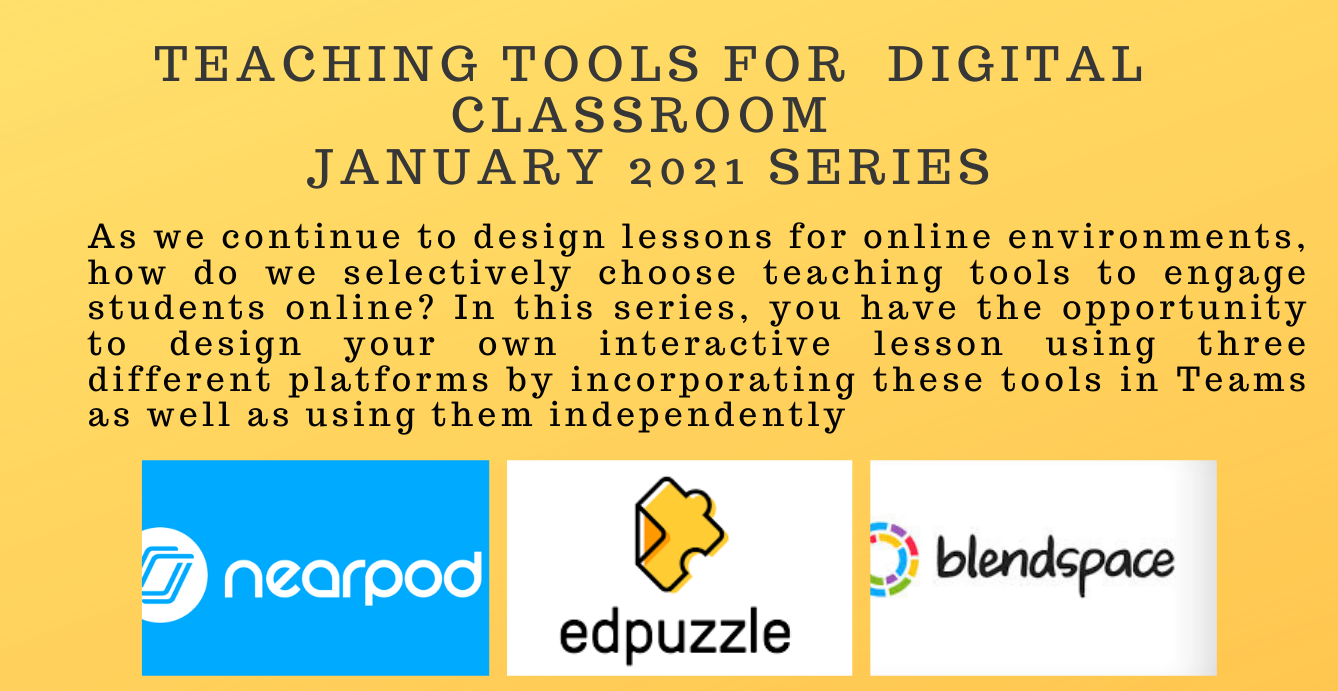 Digital Content Curation February 2021 Series
Content curation enables a huge range of digital resources to be arranged in a usable and accessible way. In this series, 25 academic staff had the opportunity to 'curate content' by using three different platforms to manage your digital information so that they can virtually 'file' and share with students the quality articles, resources and media in Spectrum, Teams as well as using them independently. The workshops were: Series 1: Engage and Amplify with Flipgrid, Series 2: Digital storytelling with Microsoft Sway and Series 3: Create and collaborate via Padlet.
Assessment for Learning (AfL) March 2021 Series
AfL is an ongoing assessment approach to teaching and learning that creates feedback which is then used to improve students' performance. AfL allows educators to monitor students on a day-to-day basis and modify their teaching based on what the students need to be successful. AfL aims to close the gap between a student's current situation and where they want to be in their learning and achievement. In this series, 15 academic staff had the opportunity to look at two different tools to assess students' learning. When educators use online assessment tools, students are actively engaging in the learning process, rather than passively absorbing information. Skilled educators plan tasks that help students to become more involved in the learning process. The workshops were Series 1: Turn students into owners of learning with Insert Learning and Series 2: Put every student on the path to success with Edulastic.
Creative Teaching with Interactive Whiteboards
Educators across the globe have experienced a seismic shift from physical to digital spaces. Even the whiteboard, a staple in classrooms has taken the digital leap, so educators can pair the benefits of visual thinking, teaching, and collaboration with the convenience of technology. In this series, 25 academic staff explored different types of online whiteboards that have collaboration, features, unlimited canvas, the ability to attach files, presentation options, and accessibility on mobile devices.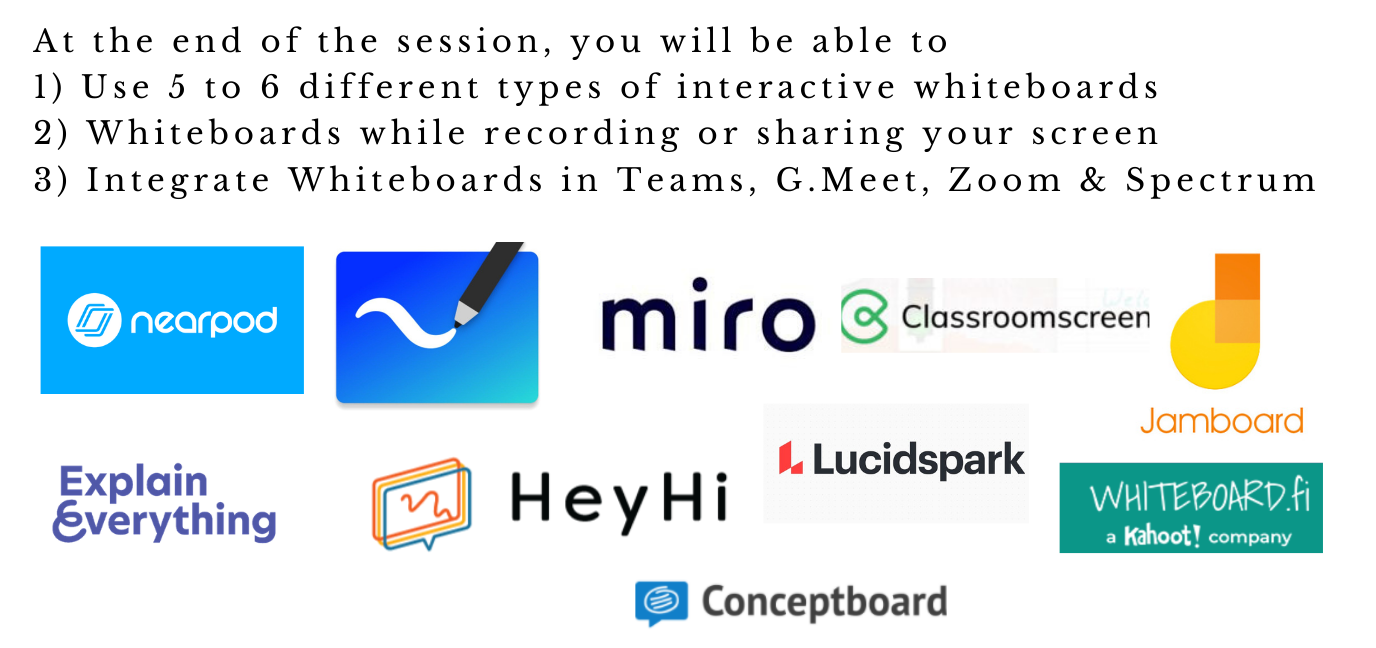 Instructional Design (ID) and Technological, Pedagogical and Content Knowledge (TPACK)
This training workshop focused on general online/ technology teaching principles and is useful for departments who want to enhance or support their lecturers' overall mastery of engaging with students in an online environment. The use of technology for teaching in Medicine is often limited to the training of technological equipment. As such, the TPACK framework is a useful model that combines Technology + Pedagogy (ie. Instructional Design) + Content and helps lecturers embrace the use of technology in teaching and learning. This integration helped the students to learn more effectively. In this training, Department of Anatomy, Department of Paediatrics and Department of Social and Preventive Medicine were introduced to the TPACK framework to incorporate technology effectively into teaching practices for collaborative learning.
Introduction to MOOC/MC: How to Get Started
Universiti Malaya has subscribed to the Futurelearn platform meaning that lecturers are able to develop income-generating courses that reach a global audience. This training workshop helps lecturers to understand the process of developing an online course (MOOC and microcredential courses (MC)) in the Futurelearn platform and how various agencies that include the FOM eLearning Division and ADeC can help in the development process. To date, Department of Nursing Sciences, Dept of Medical Microbiology and Dept of Social and Preventive Medicine been actively involved in the MOOC/MC development. In this introductory training, the departments were guided and advised to completing a module mapping exercise.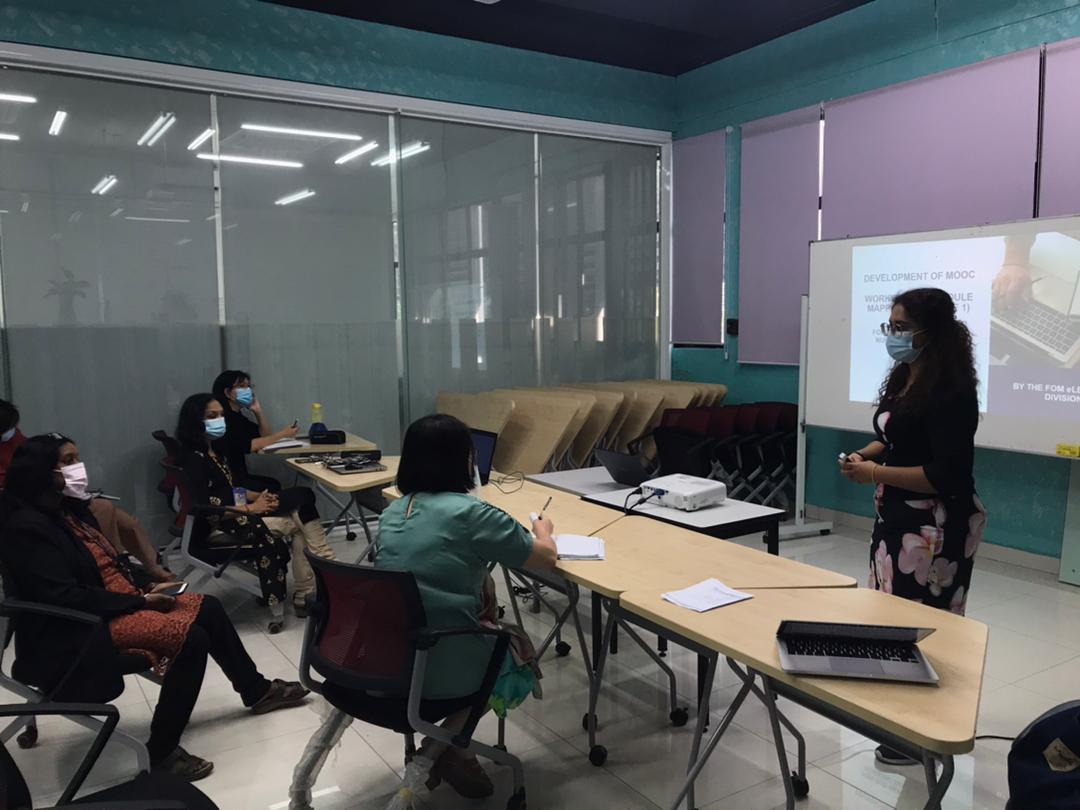 ONLINE COURSE DEVELOPMENT
We have been working with several FOM departments to develop online courses specifically by providing input in terms of pedagogical aspect of online content delivery, content writing, and integrating instructional design. To date, the online courses that have been developed are "Introduction to Research for Healthcare Professionals", "Manuscript Writing Made Easy", "Clinical audit: An Introduction" and "Research Ethics and Vulnerability: Ethical Research in Adults with Impaired Decision Making Capacity".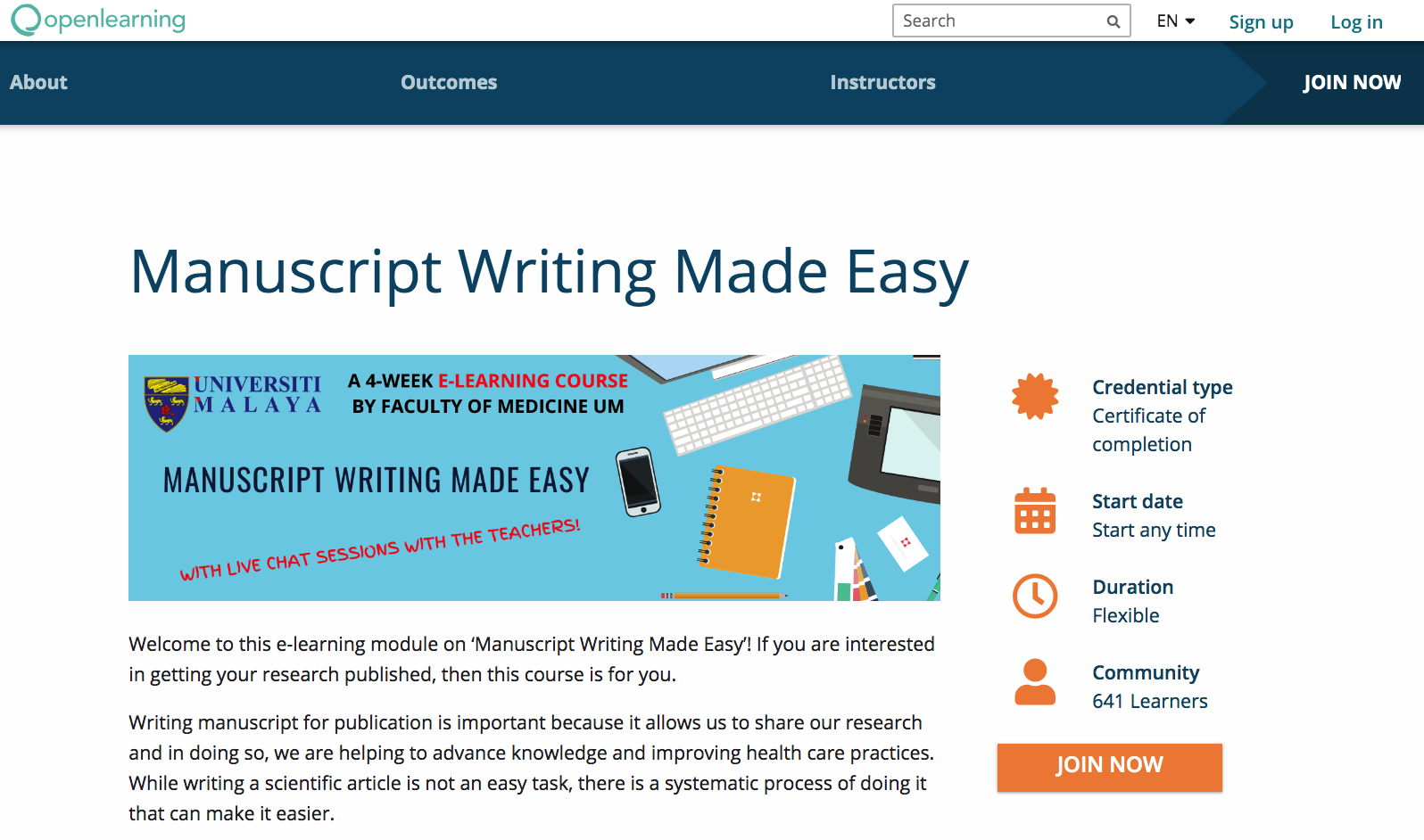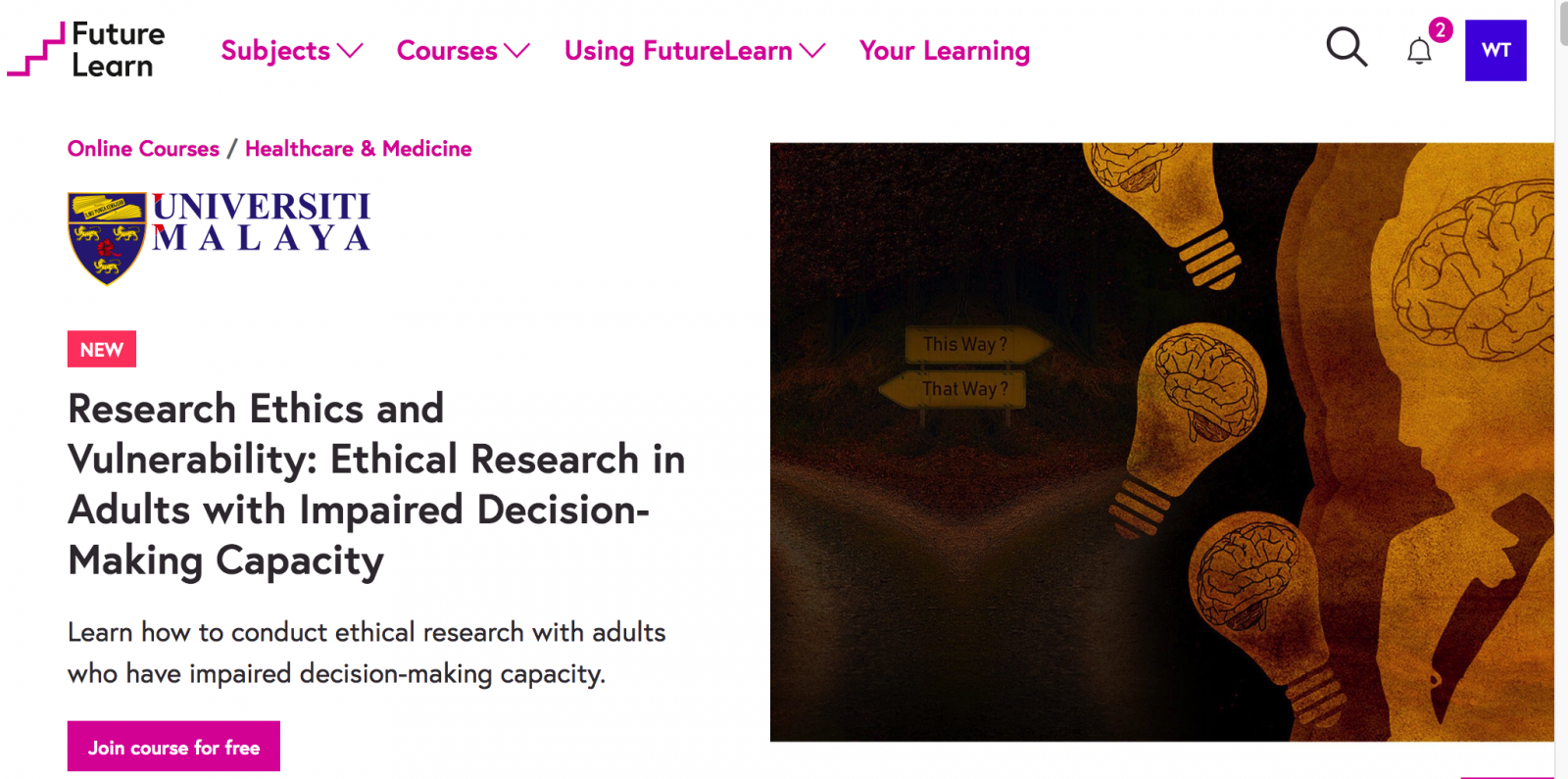 ELEARNING CONSULTATION
Academics have been forced to transition abruptly to online teaching over the year. To continue to support academic staff in improving their online teaching skills, FOM eLearning has been offering free "Teacher's Talk" consultations with an expert in online instructional design to guide the academics to gain ideas for structuring online lessons, discuss issues faced in online classes and to discover new platforms and software suggestions for learner engagement.